By Robert Acquaotta, SVP Integrated Media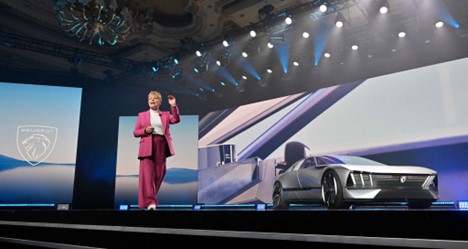 It's CES time again! For those of us who geek out on technology and gadgets, Christmastime is really the first week in January! And just as opening some gifts is exciting while others leave you scratching your head, CES 2023 was chock full of things from delightful to just plain wacky. There was plenty to see across the show, even as a virtual attendee. Here are our key takeaways, beginning with the automotive category.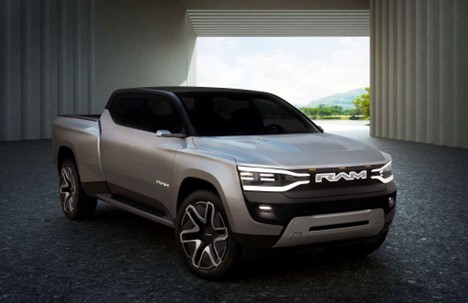 Your Next New Vehicle Will Likely Be Electric
CES is already the largest auto tech show in North America, and in a product as complex as an automobile, there is much tech to talk about. But the 2023 tech announcements from the major carmakers were laser-focused on Electric: new EV concept cars (Peugeot Inception, BMW i Vision D, Ram Revolution), the debut of new models (VW ID.7), and announcements like Mercedes-Benz's plan to develop a 10,000-charger network by 2030, starting with the U.S. and Canada. There still were wonderful flights of fancy, like BMW's e-ink color changing "paint". But there was a clear sense reminiscent of that moment in time when we all had Blackberries and they were declared dead with the arrival of the iPhone: we will all soon be driving electric cars.
And the Electric Future of Automobiles is Beautiful
Tesla aside, I never quite understood why electric vehicles to date have been generally odd-looking and (subjectively) unattractive. The Toyota Prius, Nissan Leaf, BMW i3 and Chevy Bolt, to name a few, did not win design awards or consumer lust. Was the goal to stand out? Design ugliness as a badge of eco-consciousness? Whatever the rationale, the good news is that the latest electric cars at CES are stunning. The sleek Ram Revolution makes me want to buy a truck. The beautiful Peugeot Inception makes me hope that Stellantis will reintroduce the brand in the U.S.
The New Driving Experience is Digital
Augmenting the beautiful design aesthetic of these new generation EV's is a clear digital aesthetic. A common theme from carmakers is that they are merging "hardware and software" to create "an experience". This experience includes the way occupants interact with the vehicle and each other, in and outside of the car. Most of the cars shown have external lighting features that appear to show the car "waking up" and "greeting" the driver. Once inside, heads-up displays essentially gamify the driving experience. The interior environment is being reimagined more like a living room or lounge, a place to be unto itself, where occupants continue their digital social lifestyles seamlessly from home to their destination. (See BMW's approach to this with the concept they debuted called i Vision Dee ).
Digital has transformed virtually everything about our consumer lifestyles, from smart appliances throughout our homes and shopping online, to entertainment, with streaming music and video on-demand. Digital has changed the work, and home, and work-from-home environment dramatically. Now digital appears poised to similarly change the whole driving experience.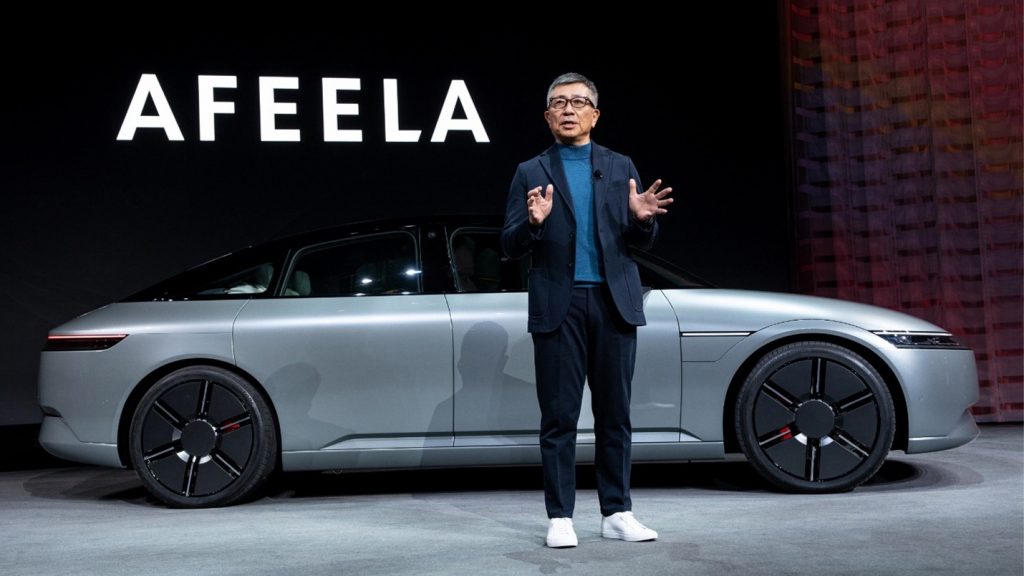 Autonomy is Just Another Feature
Like Back-up Cameras, Blind-spot Monitoring and Lane Departure Warnings, near-autonomous driving capabilities are becoming a more mainstream feature in automakers' offerings. Make no mistake, this does not mean fully autonomous, but some aspects of autonomy. For example, the forthcoming new EV from Afeela (Sony Honda Mobility) is planned to include Level 3 automated driving capabilities, meaning it can operate on its own in specific limited conditions like traffic jams but require the human driver to take over when requested. But vehicles as varied as Tesla, Cadillac, VW, Nissan and others already have some level of automated driving capabilities available on some models.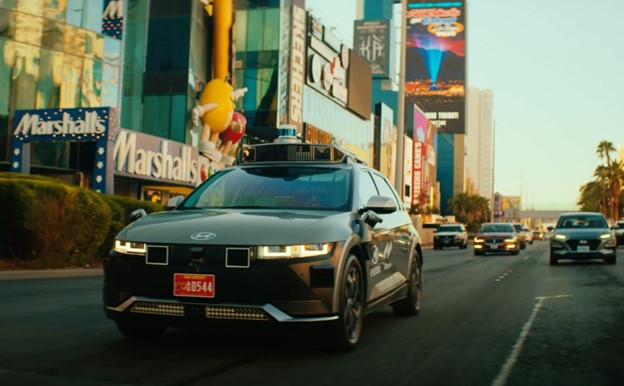 The larger question regarding how soon fully autonomous driving will become available remains an open one. Over the years autonomy has been touted as part of future business models by Uber and Lyft, but it is no longer feasible in the foreseeable future. Meanwhile, autonomy is already here, admittedly with more limited function, as an available feature on many cars. And fully autonomous development will continue, as evidenced by Hyundai's CES announcement that its joint venture with Motional plans to roll out a new autonomous taxi service in Las Vegas in late 2023, featuring its Ioniq 5 Robotaxi.
Miscellaneous Musings
AI is not new and has been invoked as a part of CES presentations for years. But AI was literally being dropped in keynotes more frequently than F-bombs at an Amy Schumer stand-up performance.
Does it strike you as surreal to hear John Deere talk about their "tech stack"? For many city dwellers whose farm knowledge is limited to weekend farmer's markets, you likely do not imagine tech and data clouds. But John Deere has been in the game with robotic GPS-enabled equipment for years. And this year they unveiled their "ExactShot" precision planter that places and fertilizes individual seeds (versus rows) to reduce the use of fertilizer by 60%.
Speaking of John Deere – did you know their business is also about machinery for road building, and construction? They are electrifying construction vehicles, which will mean less noise and combustion emissions, and showed off the world's first fully electric excavator.
Stay Tuned for Part 2!