by Jason Endres, Associate Director, National Audio, Active US
Karim Kanji, VP, Digital & Emerging Media, Active Canada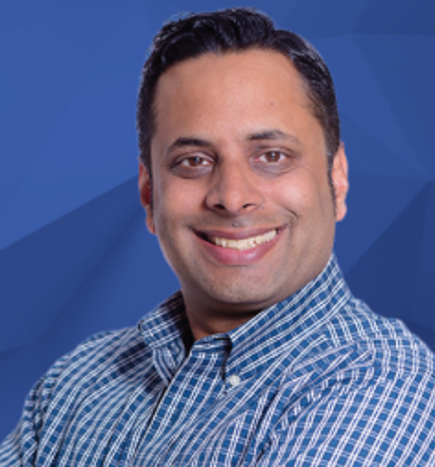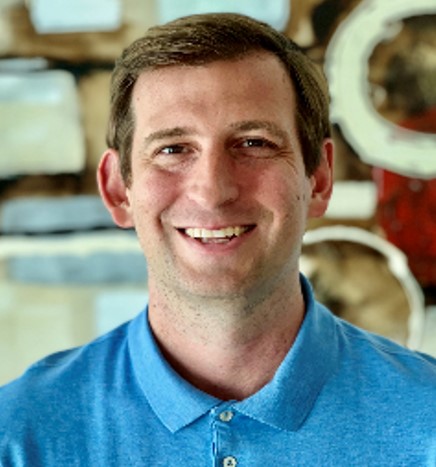 After partaking in May's IAB Podcast Upfronts, Active's Karim Kanji and Jason Endres shared their highlights from the recently conducted IAB Podcast Upfronts, how brands are engaging with content, and why they are excited about the future of podcasting.
THE DOWNLOAD: The IAB released its latest revenue report at the upfronts which shows the medium is still growing quickly and in the United States, is expected to reach $4 billion annually by the end of 2024. Further findings in the report include more use of Dynamic Ad Insertion (DAI), News and Comedy were the top genres, and an increased interest in pre-roll placements. What are some of the things you are doing with your brands in this medium? Is there heightened interest in particular genres of programming or certain types of ad placements?
Karim Kanji: Canadians, generally love their podcasts. According to the Infinite Dial Report, 57% of Canadians listen to podcasts. This is an increase from 47% in 2018. And the average weekly podcast listener in Canada listens to 5 pods every week.
When it comes to advertising on podcasts, here in Canada there is a fight among agencies on who "owns" this space. PR agencies are pitching influencers and the pods they produce. Then, there are the more traditional media agencies that see podcasts as an extension of their audio plan. In both cases, Canadian advertisers are excited about the technological improvements in targeting and DAI. With vendors such as Spotify, DAX, and others, we can target as broad as the entire country or as small as specific cities or zip/postal codes. It seems that digital buyers have become more comfortable in both planning and buying media when it mimics the other types of digital media they've worked with in the past.
When it comes to types of programming there are usually two types of clients: Those that are hyper focused and interested in being in content that reflects the brand or popular pods that are in demand by brands looking for mass audience.
Earlier this spring, Canada (Ontario specifically) finally made it legal to bet on sports. This resulted in gaming companies like Bet365 and FanDuel buying up almost 100% of the sports podcast inventory in the entire country!
Jason Endres: Like in Canada, interest in podcasts has grown in the US. Over 60% of Americans have now listened to a podcast and over 40% of Americans are listening on a monthly basis.
Podcasting provides a unique way for advertisers to reach audiences with hyper-focused content. We're seeing clients inquire about specific podcasts that focus on a particular subject matter. Sometimes this is content that they can't find anywhere else. On the flip side, there's a growing interest in audience-based targeting; the ability to target by geography, household income, and behavioral characteristics. Scale had been an issue in this regard but targeting has grown in the past couple of years as more publishers have converted their ad placements from baked-in to DAI. We continuously look for ways to integrate our clients within a podcast if the alignment is correct. When we find podcasts that align well, we explore opportunities to create custom content. We've partnered with automotive, entertainment, lifestyle, and sports podcasts to develop segments, interviews, and full-episode takeovers.
From a content perspective, entertainment and business have seen increased interest. With the exponential rise of streaming television and film, consumers have lots of options. Brands in the entertainment space, need to be in environments that resonate with heavy TV viewers. Whether that's companion podcasts for their favorite shows, podcasts hosted by on air talent, or general entertainment programming, TV viewers are seeking it out. With the amount of podcast content in this sector, we are able to help narrow it down and align brands with the right programming. Our business-focused and finance brands are looking to connect with high household income individuals that are interested in the financial marketplace. Podcasts are a go-to place for these listeners.
TD: Were there any podcasts or publishers that you heard about at the upfronts that stood out from the pack?
KK: Yes, SiriusXM. Known in Canada primarily as Satellite Radio, the SXM brand is really making a push for global domination in digital audio through Pandora, Live Nation, Stitcher, SiriusXM, Simplecast and AdsWizz.
JE: WBUR's upcoming podcast series Great Job Everyone really stood out to me. Its focus on climate change is such an important topic. Additionally, its "choose your own adventure" format is a compelling way for listeners to interact with the content.
TD: What is one development over the past year or so in the podcast industry that has resonated most with your brands?
KK: I would have to say that targeting that has mimicked traditional digital: geo, demo, interest targeting, etc.
JE: The number one question I continue to get asked about is attribution. The industry has developed leaps and bounds from promo codes and vanity URLs to real-time tracking with brand dashboards analyzing performance. The ability to track listenership and see attribution to determine return on investment has been a major advancement.
TD: What is one improvement you'd like to see?
KK: In Canada, I would love to see more effort being done to measure the impact podcasting has on both upper funnel activity (awareness and reach) and lower funnel activity (conversion).
JE: Standardized podcast rankings. There are a few companies that provide public rankings of podcasts as well as by category. However, the services don't show specific show or episode downloads. A standardized monthly ranking would be of great benefit.
Can you share a key takeaway or common theme you saw at this year's upfronts? What should advertisers be excited about?
KK: Advertisers should be excited, full stop. You don't have to work for an automaker with seemingly unlimited budgets to be able to afford advertising on the largest pods in the world. With DAI and targeting capabilities and technology, you can work for a small local organization and still be able to harness the power of podcast advertising.
JE: Content is king. There is no shortage of content and publishers are continuing to develop new programming. This is great news for podcast advertisers as the medium continues to be a go-to destination for content creation.