by Jason Endres, Associate Director, National Audio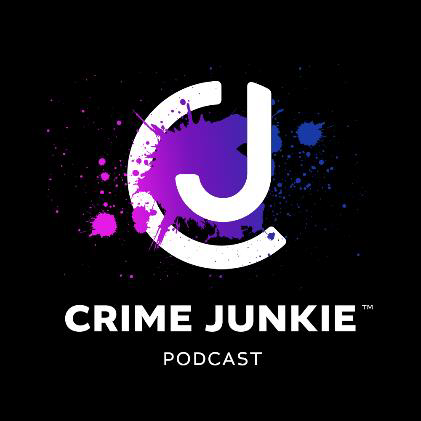 As podcasting continues to grow, many will be surprised who is leading the industry's steps towards mainstream adoption. Over the last four years, Nielsen reports via its Scarborough Podcast Buying Power Service that podcast listening amongst women has increased by 76% overall. Furthermore, frequent female podcast listeners – those individuals that listened to more than ten podcasts in a month – saw a 72% increase in just the last two years from 5.4 million in November 2019 to 9.3 million in November 2021. To help drive this growth, publishers have focused on building out content with a strong affinity to female listeners. This is great for advertisers as Nielsen shows in its podcast ad effectiveness data from March 2022 that women have high levels of engagement with podcast advertisements with strong brand recall.

So let's look at some of the women-targeted growth categories which led to increased interest in the medium.

In 2021, Nielsen released a report called, Podcasting Today which defined the female composition of every podcast category. By far, the genre with the largest female skew was Kids & Family with a whopping 77% female audience composition. This genre is focused on parenting with the programming mainly from a mother's point of view, so it's no surprise this is a dominant genre for female listening. Health & Fitness (63%) and Arts (61%) are the second and third highest composition formats for women. Like Kids & Family, these genres are generally hosted by women with content focused on women. The other category that has 60% or more female composition is True Crime.

The true crime category encompasses investigative crime as well as mystery podcasts. This category took off in 2014 with the breakout podcast series Serial and has since grown exponentially to become one of podcasting's most popular and largest content genres. In the latest Triton US Podcast Report which ranks the top 100 podcasts by average weekly downloads in the US, True Crime accounted for four of the top 10 podcasts overall. Those podcasts are Crime Junkie (#2), Dateline NBC (#5), Morbid (#6), and My Favorite Murder (#9). NBC Dateline is a unicorn in the podcast marketplace as it is a repurposed version of the long-standing television show and doesn't have a traditional host. The other three widely popular true crime podcasts: Crime Junkie, Morbid, and My Favorite Murder have a lot in common. The first being that they are all original true crime podcasts. The second is that each of these three podcasts are hosted by two women. The dynamic of two hosts instead of one allows for the hosts to play off each other which provides for a more lighthearted dynamic. The third aspect these podcasts share is that none of the hosts have a professional background in either police or detective work. All six of these hosts share an appreciation for investigative work, documentaries, and amateur detective work.

When combining these three commonalities between the podcasts, a tried-and-true formula has emerged. Original podcasts hosted by passionate women who can relate to a mainstream audience are resonating with women. Each of these long running series have a devout following with listeners tuning in each week to hear their favorite hosts discuss a crime and provide their unique take on it. My Favorite Murder delivers over half a million listens per episode, Morbid is closer to a million, and Crime Junkie is the largest of them all delivering well over a million listeners per episode. True Crime has shown that female audiences with substantial size can be accessed in podcasting. This is great news for advertisers as some recent audience data shows how well podcast ads resonate with women.

The increase of female podcast consumption along with the continued rise of podcast content that aligns with female listenership particularly in the True Crime vertical is important as new advertisers enter the medium. Nielsen released podcast ad effectiveness data earlier in 2022 that shows that podcast advertising drives a 14-point percentage increase in brand awareness. This is a significant number, but it's even higher among females who listen to over 10 podcasts per month. Frequent female podcast listeners have a brand awareness lift of 20 percentage points; 43% higher than the average listener. What does that mean? It
suggests that women that listen to a lot of podcasts (9.3 million in the US) are recognizing the podcast ads and, and they're recalling them at a 43% higher rate than the average podcast listener. Further, Nielsen states that 73% of women can recall a brand after exposure to at least one ad. On top of that, over 50% of female listeners find podcast ads interesting.

There's a growing appetite amongst women for podcasting content and publishers are developing content that resonates. Further, the data shows that women are not only listening to the ads, but the messaging is staying top of mind, as well. Podcasts are proving to be a valuable platform for advertisers looking to connect
with their female consumers and should be an important consideration in your marketing mix.

For any questions on activating your own podcast campaign, reach out to me directly at jason.endres@activeinternational.com or contact your Active lead.