By Dominic Bencivenga, Chief Sales Officer, Active Travel
We recently had a conversation with Mark Chloupek, EVP and General of CorePoint Lodging.  Mark is a long-time friend and a member of the Active Travel Advisory Board.
Read below to see Mark's background in the Travel Industry and his 20 year history with doing business with Active.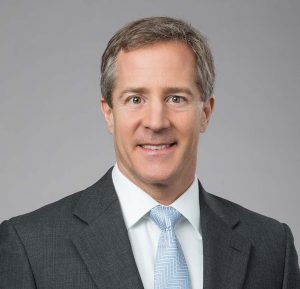 "I am currently Executive Vice President and General Counsel of CorePoint Lodging, a publicly traded REIT primarily serving the upper midscale and midscale lodging segments, with a portfolio of select-service hotels.
I have worked in various capacities in the hospitality and lodging industry for over 25 years.  In 1999, I left practice at a large law firm to join Wyndham International, Inc. where I was Chief Counsel – Operations.  I was responsible for all legal issues in connection with day-to-day operations and oversaw all management, franchise and licensing agreements.  Among other responsibilities, I provided legal oversight to the sales and marketing team.  It was in this capacity that I first met Dominic 20 years ago and learned the benefits of Active International.  Dave Johnson, who was EVP over sales and marketing at Wyndham, Dominic and I met to understand how we could leverage Active's Trading power in the media industry to help our company.  The Wyndham brand was investing millions of dollars annually into brand advertising and Active was able to make the identical media buys against their Trading Positions.  The benefit received by the Wyndham Brand was Active booking millions of dollars of cash group and transient business to the Hotel Portfolio. This was the first major deal for Active in the Hospitality Industry and was labeled the "Cash Cross Purchase Program" which still exists today for not just media but many goods and services that Active provides.  From that meeting, I recognized the importance of Active as a strategic partner.
My next encounter with Active was while working with various portfolios owned by affiliates of The Blackstone Group.  During that time, I provided strategic and legal oversight of the acquisition of the previously publicly traded REIT, La Quinta Corporation by affiliates of the Blackstone Group.  Following the closing, I became Executive Vice President and General Counsel.  Through individual hotel as well as portfolio acquisitions along with the growth of the franchise business from less than 30 units to over 500, we expanded the brand throughout the United States and in Mexico.  In April 2014, we led an initial public offering and listing on the NYSE of La Quintal Holdings Inc.  As I had legal oversight of sales, marketing and procurement, I ensured we took advantage of a strong relationship with Active.  We utilized Active's trading ability not just in media purchases but in a wide variety of industries including installing Samsung televisions in all company owned hotels.
In 2018, I provided strategic and legal oversight of the sale of the La Quinta brand and the franchise and management business to Wyndham Worldwide and the concurrent spin off from La Quinta Holdings into CorePoint Lodging, a standalone publicly traded REIT listed on the NYSE composed of 316 hotels previously owned by La Quinta Holdings.  We continue to work with Active on all potential opportunities.
While the Industry has been in a downturn due to the COVID-19 pandemic, we have been able to maintain and operate our portfolio of hotels to the best of our ability.  As we draw closer to herd immunity, I believe the Hospitality business will continue to rebound and come back stronger than ever in 2022."