News, insights and trends from Active's Travel Team, Advisory Board, clients and industry leaders along with spotlights on the latest products and accommodations available through Active.
ACTIVE INTERVIEW SPOTLIGHT
Mark Chloupek Discusses the Value of Trade
We recently had a conversation with Mark Chloupek, EVP, Secretary and General Counsel at CorePoint Lodging.  Mark is a long-time business associate and a member of the Active Travel Advisory Board.  To read about Mark's 20 years of experience partnering with Active, click here.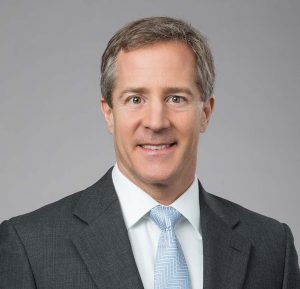 INDUSTRY NEWS
Costs drop on TSA PreCheck Renewal
The Transportation Security Administration (TSA) is lowering the online renewal fee for PreCheck from $85 to $70.​​​​​ Click here to read more.
Airlines Expected To Continue Losses
While demand is up, the International Air Transport Association (IATA) revealed airlines are expected to still lose $11.6 billion in 2022. Click here to read more.
Are These Manhattan Hotel Rooms Gone For Good?
Roughly 11,000 hotel rooms in Manhattan that were around before Covid19 began may not come back. Click here to read more.
PRODUCT SPOTLIGHT
Options One Energy Joins Our Product Portfolio
Active International has helped leading hotel brands, REITs, owners, and management companies acquire capital and operating products through our Active Advantage Program.  Active is pleased to announce a new partnership with Option One Energy, a leading energy consulting/management company helping businesses small and large save money on their gas, water and electricity spend. Read their latest feature in GB&D Magazine. Click here to read more.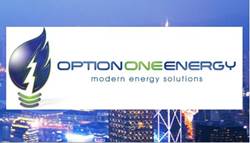 FOR TRAVEL MANAGERS AND PLANNERS
Will Vaccination for Business Travel Become a Requirement
Some big name banks are starting to require employees to be vaccinated if they want to travel for business. Click here to read more.
The New Face of Touchless Technology
The COVID-19 pandemic has prompted the expansion and accelerated development of various touchless technologies. Is Facial Recognition at the forefront?  Click here to read more.
FROM OUR RES CENTER

Football, Feast, Nap, Quiz
Quiz your family and friends this Thanksgiving with these 30 fun facts about the Holiday.  Click here to read more.
50 States of Apple Pie
​​​​​Warm or à la mode, apple pie is an ultimate comfort food and an all-American favorite. Now you can find the best apple pie in each state. Click here for more information.
Affordable Warm or Snowy Winter Travel
​​​​When you think of traveling in the winter, do you prefer fun in the sun or a winter wonderland. Whatever your preference, you may prefer affordable options like many of us. Click here for more information.
---
Sign up for Active's Monthly Travel Insider ►
Active International's Travel Group is a team of experienced travel executives committed to delivering additional value to our travel and hospitality clients by generating new cash business and increasing efficiencies through our corporate trade solutions. We also shift new market share by enabling our clients to apply their trade when booking their corporate travel needs with our travel and hospitality clients through our Meetings and Reservations Center  
If you would like additional information about our Travel Team, please contact Active Travel Team.