By Dominic Bencivenga, Chief Sales Officer, Active Travel
We recently had a conversation with Jason Clouet, President Hotel Capital Management, LLC.  Jason is a long-time friend and a member of the Active Travel Advisory Board.
Read below to see Jason's thoughts on how the COVID-19 pandemic created interesting opportunities for Hotel Capital Management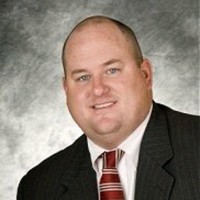 While the Covid-19 pandemic has been devastating to the hospitality industry it has also created interesting opportunities.  We focused on stabilizing our portfolio during 2020 through the combination of loan modifications and strategic sales which enabled for strong performance during summer 2021.  Moving into the second half of 2021, we are now returning our focus on growth of our equity portfolio through opportunistic acquisitions, as well as preparing to relaunch our debt platform.  The capital markets for hotel transactions are beginning to open back up, but there is still dislocation in the transitional debt space creating significant opportunity.
We have also been focusing on adaptive reuse of several of our hotel properties to multifamily and workforce housing.  These asset classes have performed very well throughout the pandemic and are poised for continued strong performance post pandemic.  The renovation costs are similar to typical branded hotel PIP projects, while the performance metrics in the post pandemic environment are superior to that of hotel use.  We are looking forward to the opportunities that 2022 may bring!
Hotel Capital is a private equity investment firm that typically seeks opportunistic; value add hotel investments with significant upside potential through brand conversion and operational improvements. Mr. Clouet is responsible for the overall operation of the portfolio as well as leading the growth of the company. Jason has a broad background encompassing over twenty years in hospitality operations and real estate investment. Previously, he was the Managing Director at Laurus Corporation where he was responsible for all real estate and asset management activities of the company. During his tenure, the company expanded from a service advisory firm to an ownership and asset management company through the acquisition of ten hotel and real estate projects with an asset value in excess of $300,000,000. Prior to Laurus, Mr. Clouet served as Managing Director of Neptune Hospitality Advisors, where he led the originating, marketing, and structuring $500 million of hospitality real estate transactions, debt and equity placements and business development.
Jason transitioned from property operations to real estate investment when he was President of Allegiance Hospitality Corporation, where he oversaw acquisition, operation, renovation, financing, and disposition activities for the hotel portfolio and raising equity capital for the firm. Prior to Allegiance, he was Vice President of Operations for American Property Management Corporation, where he oversaw and provided direction for the portfolio of properties encompassing over 2,400 hotel rooms and revenues exceeding $120 million. Mr. Clouet began his career in restaurant and hospitality operations with very successful assignments operating large full service hotels. He earned two bachelor's degrees Florida State University and also holds the designation of Certified Hotel Administrator (CHA).