The world of business today is a volatile place. COVID-19 has presented procurement and supply chain managers with unprecedented inventory challenges, supply channel disruptions, and consumption pivots. In many cases, organizations have been left holding vast amounts of unsold products, idle equipment, even commercial property, costing them millions of dollars in carrying costs.
In the past, procurement and supply chain managers have turned to limited solutions to deal with under-performing assets—liquidation at cents on the dollar or utilizing circular supply chain tactics (such as recycling old products to manufacture new ones, or finding ways to re-use products through third-party facilitation). Typically, these solutions lead to losses that must be offset by budget cuts elsewhere.
What if there was another solution?
Expanding the Circle of Supply Chain Solutions
Envision the following scenario: a company has non-working assets, anything from toothbrushes to tires, even gift cards or an unwanted piece of property. There's simply no demand and carrying costs are eating away at the bottom line. Obviously, they do not need to dispose of toothbrushes to get more toothbrushes. Instead, they want to recoup the most they can for the underperforming asset and put those funds to work, say for a service they can use, such as advertising media that may have been cut from the budget.
To achieve this objective, hundreds of companies have tapped into an alternative solution called Corporate Trade (aka: Barter). Through a Corporate Trade facilitator, all types of under-performing assets are transformed into working capital, losses are mitigated, and potential distribution channel conflicts are avoided.
In addition, these companies are able to secure their desired media buying, planned and purchased to the precise specifications of their agency of record. What's more, they are able to use the full value they receive for the assets as payment for the media.
Getting Full Credit
Active International has been leading the Corporate Trade/Barter Industry nearly 40 years by enabling our clients to receive full value for underperforming assets and transforming that value to future media funding.
Our clients turn to us as an alternative to traditional liquidation because we deliver full wholesale value for the broadest range of underperforming assets—excess inventory, raw materials, under-utilized capital equipment and unwanted real estate and leaseholds. We pay full wholesale value in the form of "trade credits," a currency to be used towards the purchase of future planned and unrestricted media.
Let's discuss an example. Take inventory that has an original value of $1 million. Through liquidation alone, you would be lucky to recoup $250K. Conversely, tapping into Active International's Corporate Trade model, we will pay you the full value of your assets—$1 million in trade credits. We then enable you to apply the $1 million trade credit towards a specifically desired advertising program that meets the specifications that your media planning agency sets forth.
Being able to offer you full value for non-working assets, converting that value into currency for advertising dollars and guaranteed execution on specific portions of your agency-planned media is what we call full credit. We have global experts in asset evaluation and acquisition; specialists in brand sensitive logistics and resale, and a full-service media buying staff that secures media with currency delivered from the aforementioned underperforming assets. Contact us at Active International to find out how we can help you get full value for your under-performing assets and watch for future articles outlining how to consider barter for your next media RFP.
---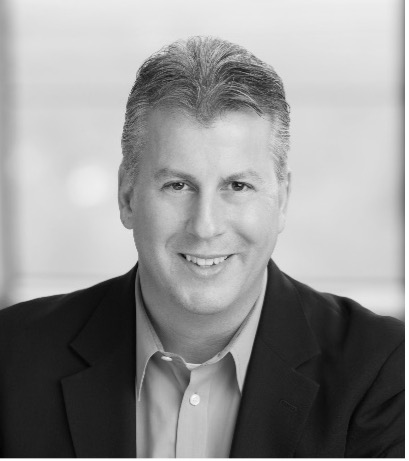 Kevin Farkas is President of Sales Operations and Chief Risk Officer. He leads our business development team in customizing solutions to help our clients achieve more.
Contact Kevin to find out how we can help you get full value for your under-performing assets and watch for future articles outlining how to consider barter for your next media RFP.